Ze zijn weer een
huisje verder
Danielle schreef op vrijdag 12 augustus: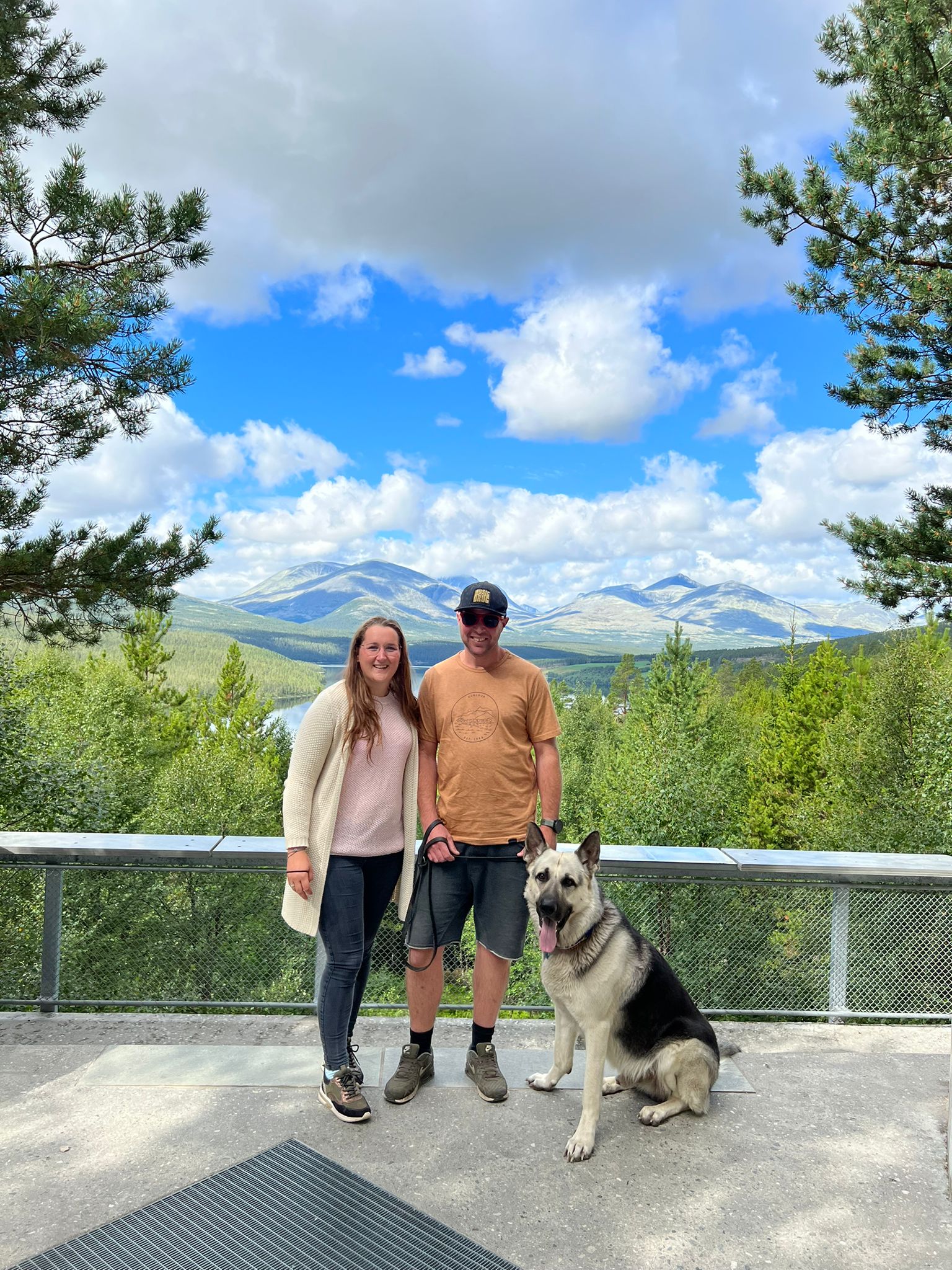 Na de ochtend wandeling en het ontbijt is het tijd om hier uit te checken en de doorreis te maken naar Oppdal. Onderweg zullen we nog even stoppen bij een natuurpark. Een uitkijk punt onderweg naar Oppdal via Dovrefjell Nasjonalpark. 
Viewpoint Snøhetta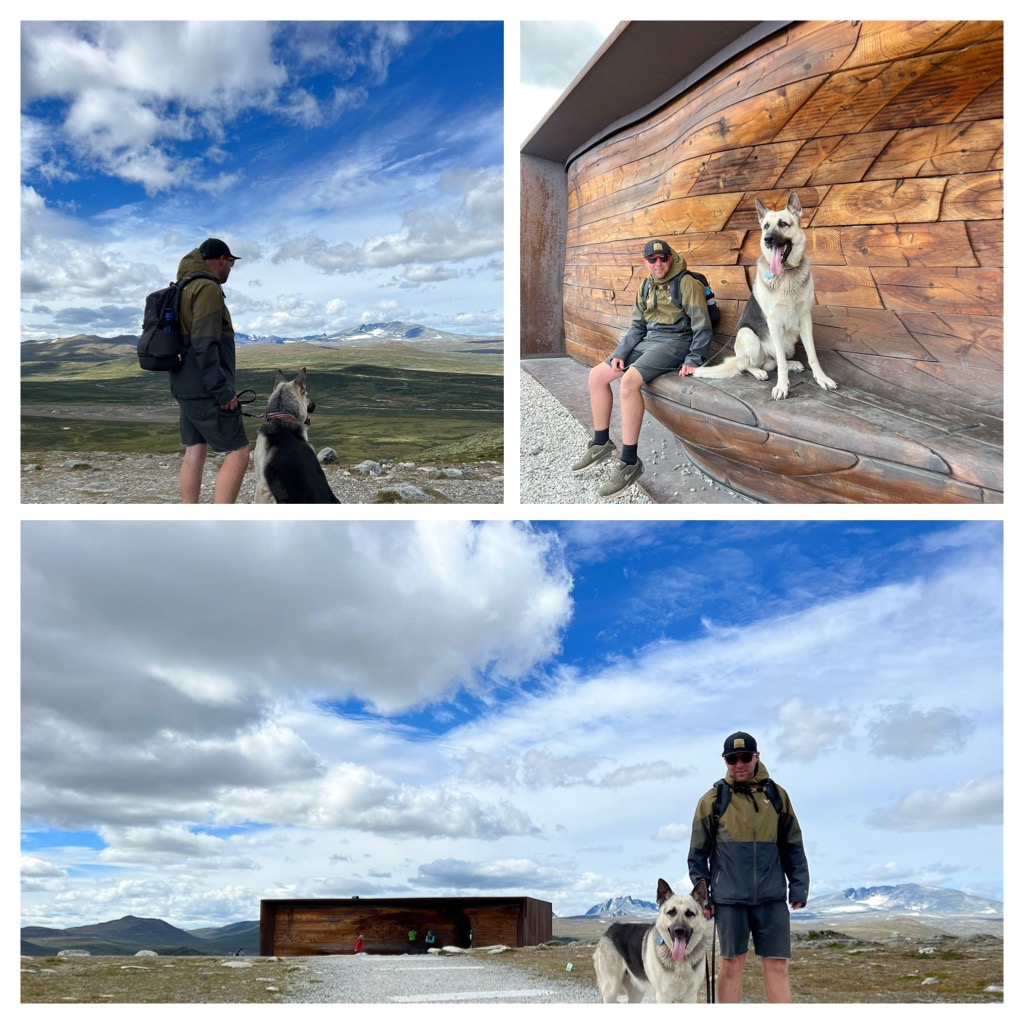 Het paviljoen is een stalen constructie met een groot glazen oppervlak dat uitkijkt op Snøhetta in het noorden en een organische, golvende houten vorm in het zuiden. De parkeerplaats is omgeven door palen die zijn geïnspireerd op de oude hekken die meer dan 800 jaar geleden werden gebruikt om wilde rendieren in de bergen te vangen. We volgden het grindpad, 1500 meter tot aan het uitzichtpunt. Onderweg vertelt een reeks stenen platen de geschiedenis van Dovrefjell over de afgelopen 10000 jaar.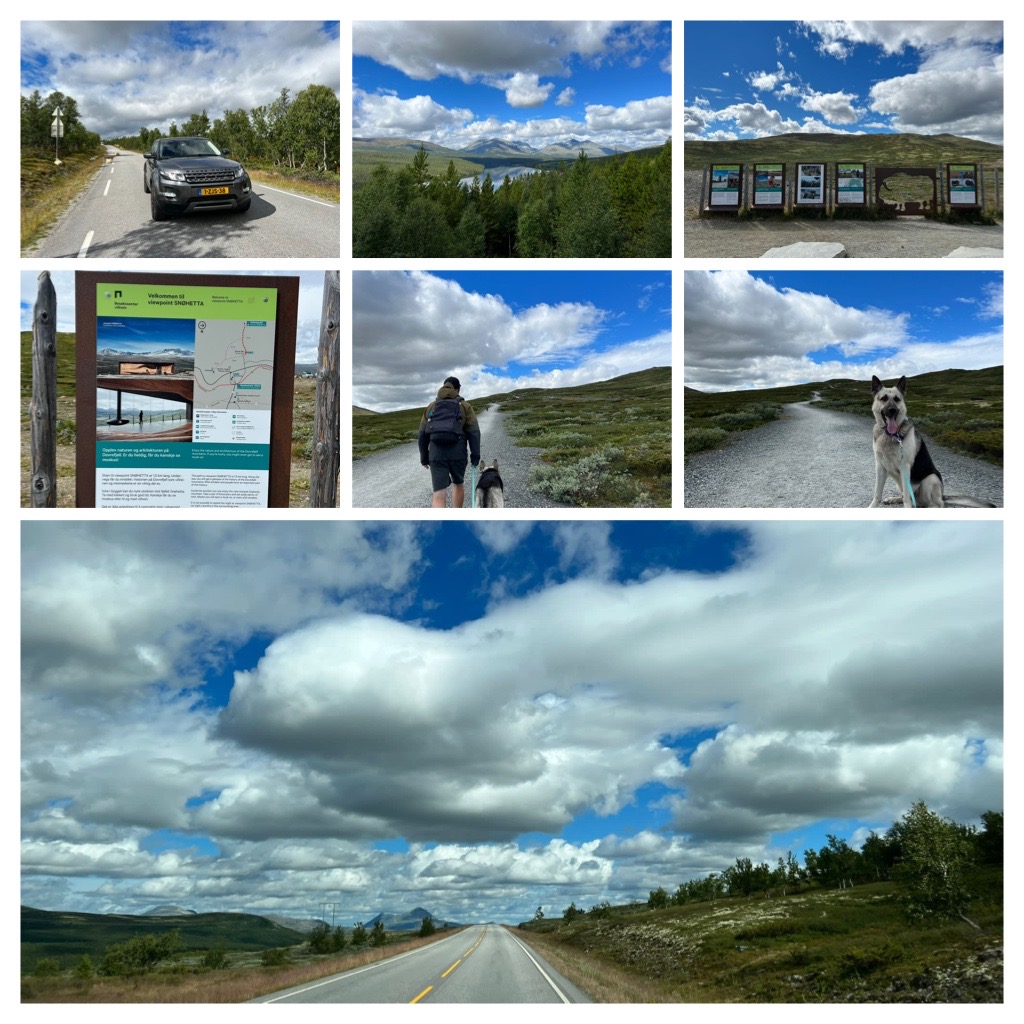 Op de top bereik je uitkijkpunt SNØHETTA, met uitzicht op Dovre-Sunndalsfjella National Park en de in onbruik geraakte artillerie-range bij Hjerkinn. Het gebouw heeft verschillende internationale prijzen gewonnen en werd in 2011 uitgeroepen tot "World Building of the Year".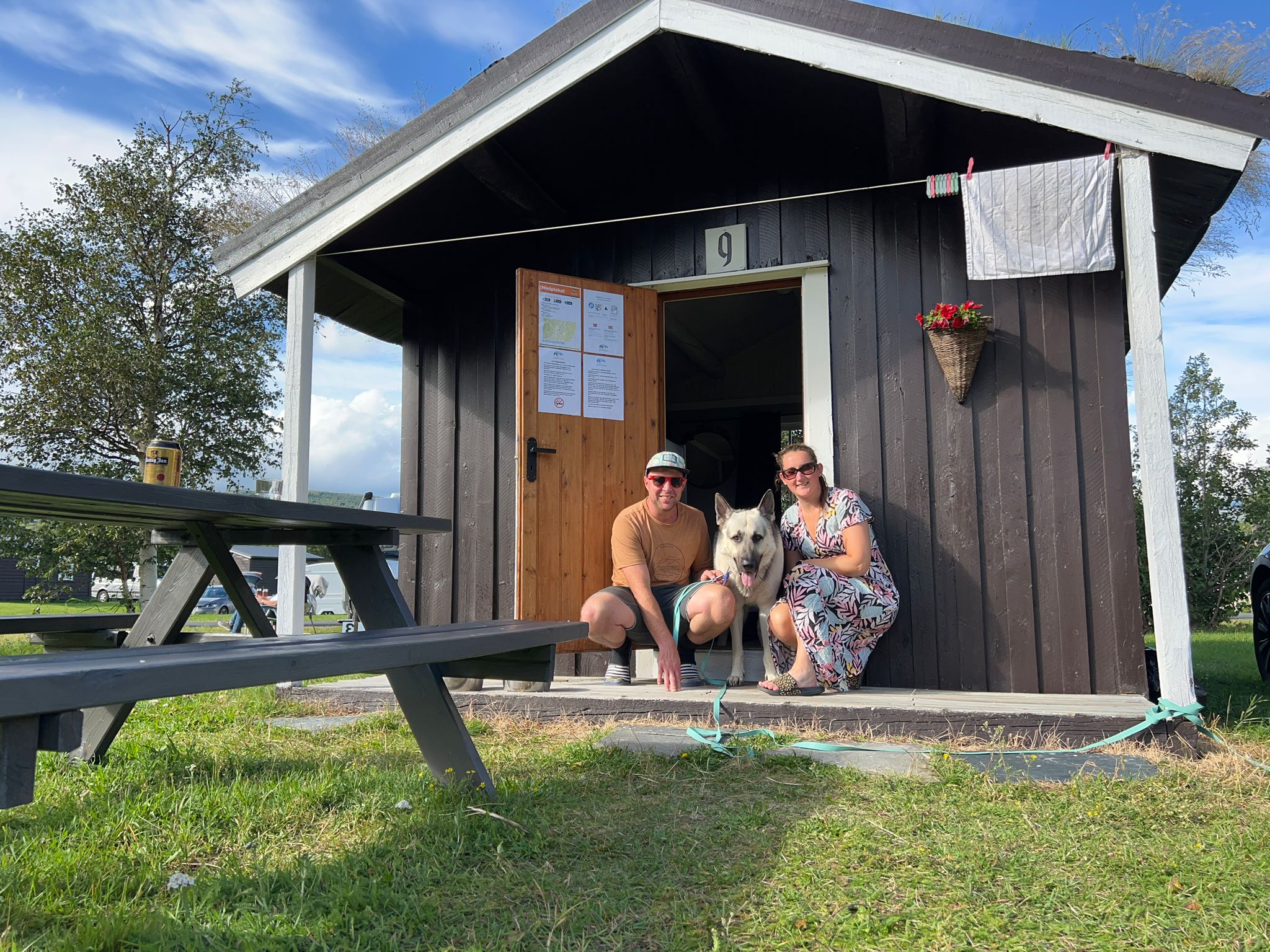 Tegen het einde van de middag aangekomen op ons volgende adres, camping Granmo in Oppdal. Ook hier blijven we drie nachten en de eerste was is gedaan.